The air has that nip to it, the leaves are starting to show their fall colors–if only around the edges.
It must be time for pumpkin painting in Gulick Park!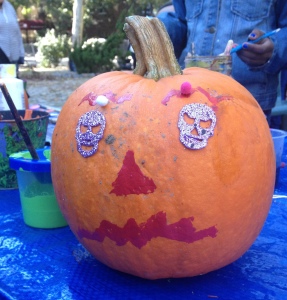 Join us Sunday 10/23 from 2-4pm for our annual pumpkin painting event, where we will also have face painting, snacks, crafts, gardening, and more.
This is our last It's My Park Day event before construction begins on the new designs in the spring.
The spring bulbs we plant now will give a colorful farewell to the old Gulick Park.
(Rain Date is 10/30.)